Supporting a safer way to play, grow & learn
Softline Solutions - Your Complete Surfacing Provider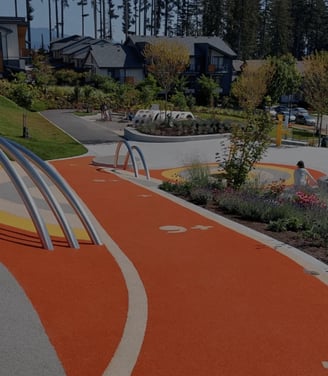 We're the leading playground surfacing experts servicing North America from coast-to-coast. We pour passion into projects big and small, providing our clients with solutions to help them create the communities we play, learn, and thrive in. We specialize in transforming outdoor areas from ordinary to extraordinary.
LEADERS IN SUSTAINABILITY
SUSTAINABILITY - It's not something that we just strive for – we live by this principle.